Work shoes from the renowned German company HAIX from the BLACK EAGLE shoe series. Made of high-quality materials that ensure a high level of user comfort, comfort and safety.
The HAIX® BLACK EAGLE Safety 41 Low is characterised by an exceptional light weight, excellent heel support and comfort and is at the same time an absolute professional boot. They are manufactured according to the specification CE EN ISO 20 345:2011 S1P HRO HI CI WRU SRC. Its padded rubber sole resists abrasion and puncture caused by sharp objects (Kevlar insole). It offers a high bending comfort and excellent running properties. It is non-slip, resistant to heat, oil and petrol and has a good grip tread for different terrain and weather conditions.
The shoe nose is metal-free and has a composite stiffness that provides safety and protection against toe damage. The shoe features an abrasion-resistant Gore-Tex membrane that is waterproof and breathable to keep the foot dry and not sweat.
Brand new shoes in original packaging. Manufacturer's warranty 12 months.
Shoes are available within 14-20 days of ordering. Shoes in sizes 12,5- 15 20% more expensive due to the increased prices of these sizes at the manufacturer.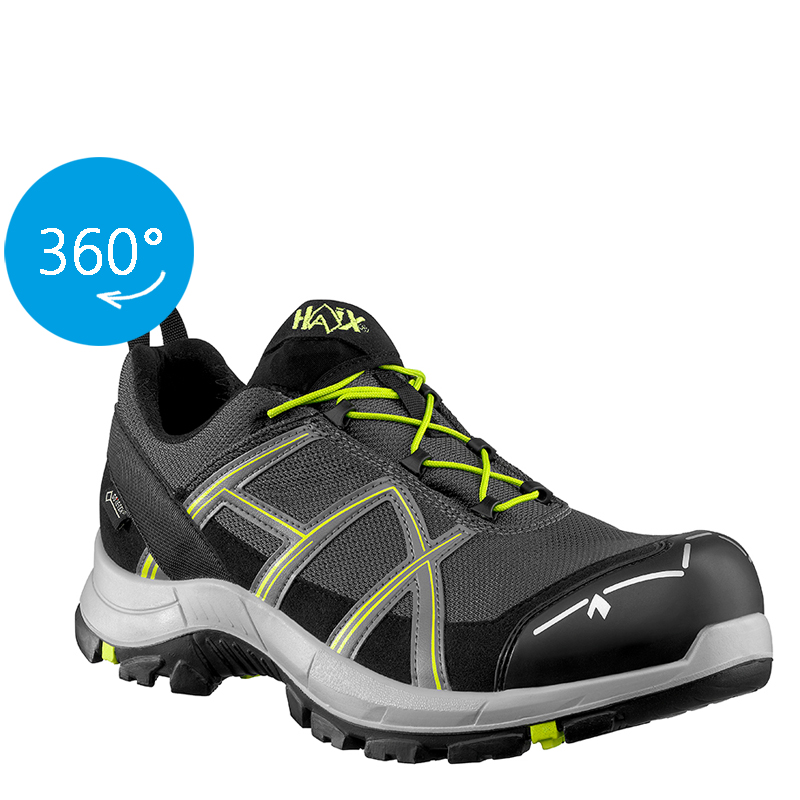 UK 4; EU 37; US:5; BW 235 Female
4044465370359
UK 4.5; EU 37; US 5.5; BW 240 Female
4044465370366
UK 5; EU 38;US:6; BW 245 Female
4044465370373
UK 5.5; EU 39; US:6,5; BW 250 Female
4044465370380
UK 6; EU 39; US:7; BW 255 Female
4044465370397
UK 6.5; EU 40; US 7,5; BW 255 Female
4044465370403
UK 7; EU 41;US:8; BW 260 Female
4044465370410
UK 7.5; EU 41; US 8,5; BW 265 Female
4044465370427
UK 8; EU 42; US 9; BW 270 Female
4044465370434
UK 8.5; EU 43; US 9.5; BW 275 Female
4044465370441
UK 9; EU 43; US 10; BW 280 Female
4044465370458
antistatic properties (ESD)
high breathability / thermoregulation
Certification according to
CE EN ISO 20345:2011 S3 HRO HI CI WR SRC